Regular price
$53.98 USD
Sale price
$26.99 USD
Unit price
per
Sale
Sold out
Long standing or heavy load, poor walking habits, intense exercise or work strain, so that the muscles and ligaments of the feet relax and shrink, the arch is not protected, resulting in deformation of the arch.
This insole can be used for correcting flat feet, high arch foot and foot eversion Wait. It is a very good flat foot corrective insole.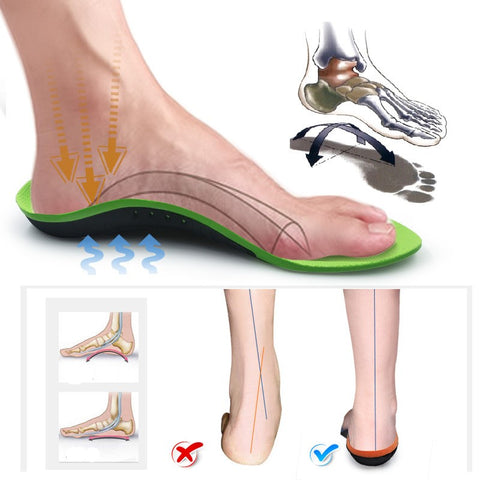 Advantages
Arch Support Design
To correct your posture and give your body the best comfort! The corrects posture and eliminates muscle imbalances by moving angled toes back to its original position to realign skeleton positioning.
3-Arch Support
According to the mechanics of the design of the raised part of the arch, the walking posture has problems due to the arch pressure to bring us pain provides enough support to increase the support surface of the bottom of the foot to keep your feet comfortable, healthy and safe. Keeps your foot at the perfect angle to its original position and realigns the bones for positioning.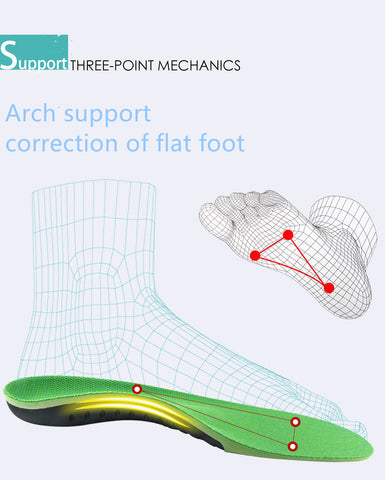 U-Cup Design
Extra heel cushion protects the heel bone from painful blows. Provides extra support for the heel and foot. Extra cushioning at the heel for maximum effect Stabilizes the heel and improves walking stability.
Breathable & Comfortable
Stoma design, not afraid of sweat, suitable for exercise, keep the feet fresh.Suitable for comfort and amortization of all types of casual and casual shoes.
Free Cutting
In order for customers to buy a better fit for their feet, we have adopted a more humane design with clear yardage lines, which can be freely cut according to the size they need, suitable for everyone.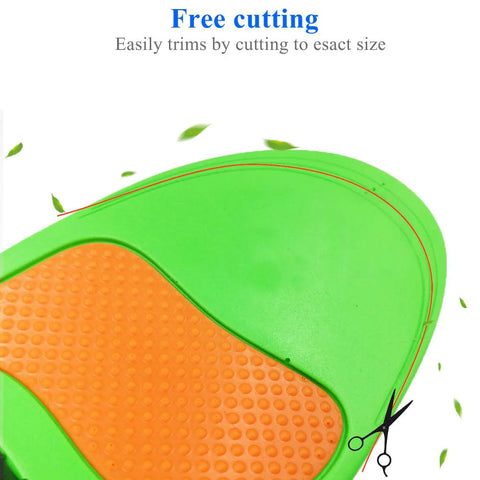 Is the joint pain making like frustrating? In most cases the problem is deep rooted at the base of your body: your feet. Having a weak imbalance can potentially lead to imbalances in the knees, hips and muscles.
Don't hesitate, buy them now while they are 50% off and we recommend buying two pairs to alternate.
Size:
XS EU (36-38) length 24.4cm
S EU (39-40) length 26cm
M EU (41-43) length 28..3cm
L EU (44-45) length 30cm
XL EU (46-47) length 31.3cm
Share
View full details