Regular price
Sale price
$34.95 USD
Unit price
per
Sale
Sold out
Make Your Feet Feel Great Again! 

Compression Socks were designed using compression zone technology. By strategically placing 5 different compression zones around the foot, you'll notice great support and comfort.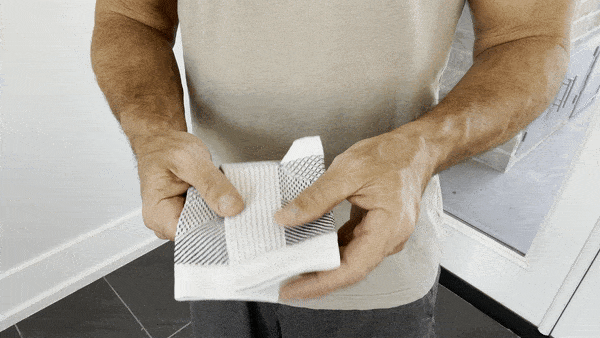 5 Compression zones

helps stabilize the foot!

Durable fabric

with 4-way compression so it easily stretches to adjust to your foot shape without bunching up or shrinking

High-performance material

for comfortably wearing any type of footwear.

No-slip cuff

holds the sock securely in place and the

Lightweight, breathable fabric

resists moisture and odors
Comfortable And Easy To Slip On!

5 compression zones help stabilize the foot
Lightweight breathable fabric resists moisture and odors 
Compression Socks are socks that use compression zone technology. 
​The socks are tighter at the bottom then they are on top, which gently supports all areas of your foot. 
Compression Socks Come With A Satisfaction Guarantee... Or Your Money Back!
You've Got 90 Days To Try Out  Compression Socks And See If They're Right For You.
If you're not absolutely satisfied with Compression Socks  then we insist you send them back.
​You'll get a full refund, no questions-asked, and we'll even pay shipping.
(We promise)!
​Frequently Asked Questions
Compression Socks are socks that use compression zone technology. With specialized weaves of strong elastic to create pressure on the muscles in the legs, ankles and feet, the pain relief is almost instant. 
The socks are tighter at the bottom than they are on top, which gently pushes the blood from the bottom of your foot up the top.
This helps improve blood circulation and reduce swelling, alleviating pain in your ankle, feet, and legs.
Compression Socks help relieve pain due to plantar fasciitis, achilles tendonitis, feet that fall asleep, flat feet, throbbing and burning nerve foot pain, arthritis, heel strike pain, weak and lazy legs, edeme, arch pain, foot injury, heel spurs, and foot injuries.
If you stand all day at work or at home, have circulation problems, suffer from foot, heel, or leg pain, or simply want to get relief from heavy, swollen, legs, then the  Compression Socks are for you.
The Compression Socks compression socks are safe in most instances. 
However if you suffer from peripheral arterial disease or congestive heart failure, then you should ask your doctor about the advantages of Compression Socks before using them.
But don't take our word for it…
Here's What THOUSANDS Of Satisfied Customers Had To Say About Their Compression Socks
Finally getting some relief from daily foot soreness!
​
"I am a Physical Therapist Assistant, so I had already tried exercises, orthotics, stretching, and icing. I have only had these sock for 2 weeks, but have seen improvement already."My toes are also very happy with the open toe design. So far these socks are amazing!" 
Jenny T. - Chula Vista, CA
So glad I chose these!
​
"I have now purchased 2 pairs of these compression socks and love them. They provide just the right amount of support, are light weight, and are not irritating to the skin like heavier elastic socks." 
Sam M. - Plano, TX
Awesome product!
​
"I have been suffering from daily foot discomfort and soreness ever since I had my 3rd son. I went to the chiropractor about it and he basically just told me to take Ibuprofen and ice it. This wasn't really doing anything as far as relief so I've been basically limping around all year. These socks have helped me a lot more than the traditional methods that chiropractors recommend."
Michael R. - Dayton, OH
Order Your Compression Socks Now!
Share
View full details