Regular price
Sale price
$34.98 USD
Unit price
per
Sale
Sold out
We understand the importance of reliable footwear that can withstand the rigors of hiking in rugged terrain and keep your feet cool and comfortable throughout your journey.
Features:

BREATHABLE MATERIAL: We have carefully selected a breathable material for the upper part of the shoe to allow maximum airflow. This helps regulate temperature and prevent excessive sweating, keeping your feet dry and comfortable.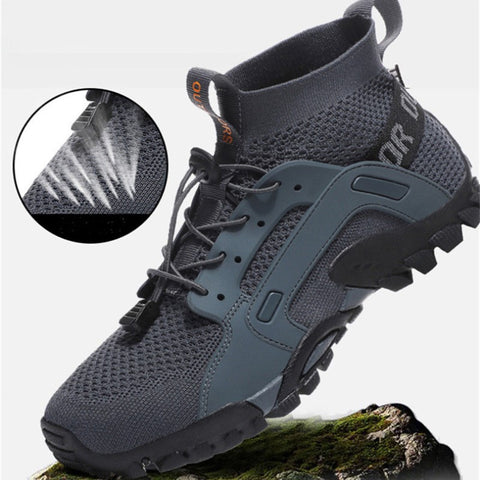 LIGHT CONSTRUCTION: We know that hiking involves long distances, so we designed our shoes to be lightweight without compromising durability. Less fatigue makes for a more enjoyable hiking experience.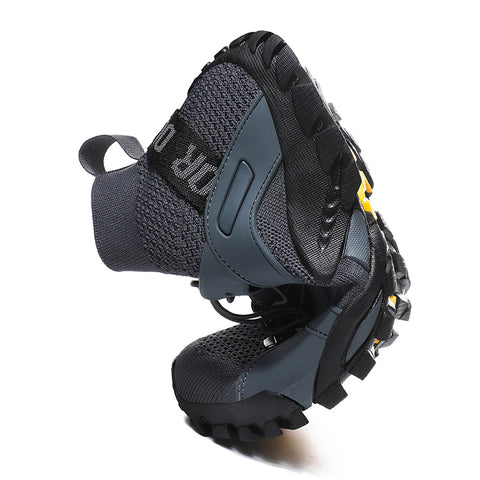 Cushioning and Support: our shoes feature advanced cushioning technology that provides excellent shock absorption and support. This helps reduce pressure on your feet and joints, reducing the risk of discomfort or injury on longer hikes.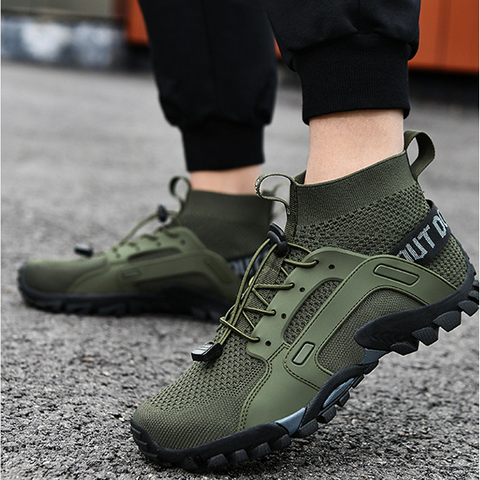 Traction and Grip: Our shoes are equipped with a grippy outsole that provides good grip on different terrains. This provides stability and confidence with every step you take.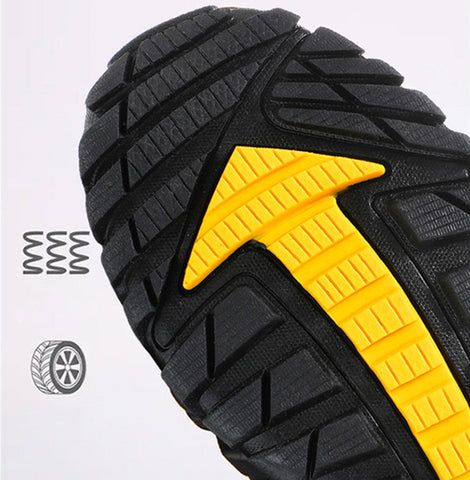 Easy to put on and take off: The professional elastic laces save time when putting on and taking off, and the quick-drying material keeps you comfortable all day long.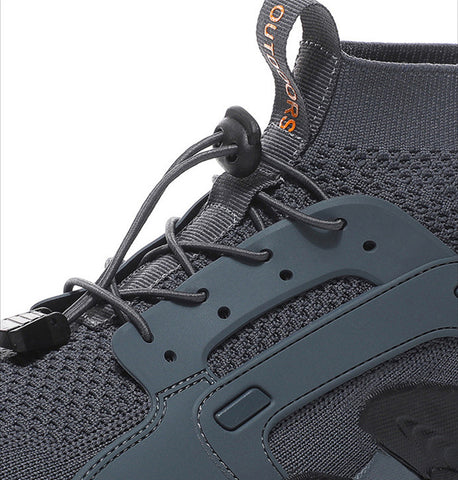 ANKLE SUPPORT:A mid-height design with a robust ankle support system for the importance of ankle stability on hikes.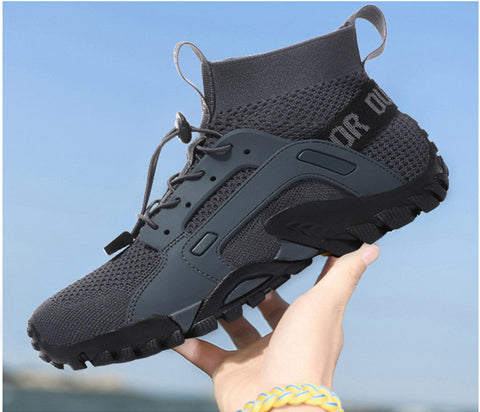 Choose from our latest collection that offers reliability and performance for your next hiking adventure.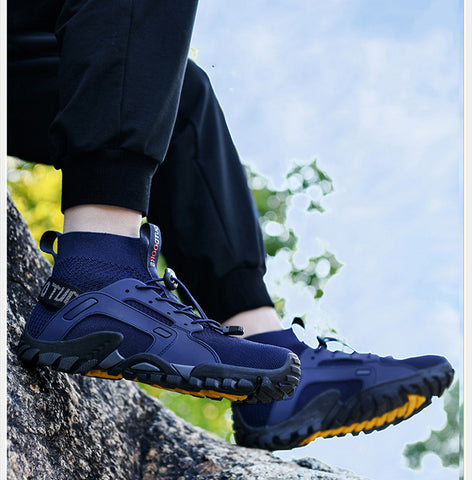 Product Specifications

Gender:Male
Upper material:breathable fly fabric
Sole material:Rubber
Wearing style:Elastic
Features:Breathable, non-slip outsole.
Suitable sports:outdoor hiking,backpacking shoes.

Size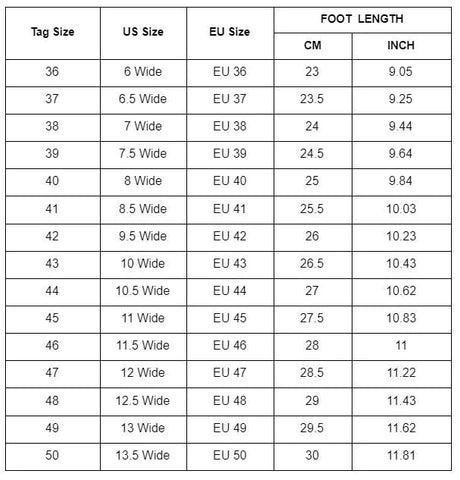 Share
View full details